Betterment Of The Labrador Breed
Sun Country is a small hobby kennel since 1995. The sole purpose is the betterment of the Labrador breed and of course loving these wonderful creatures God has given us!
Most of our time is spent enjoying our Labradors as wonderful home companions. However, they are competitive in the conformation ring, along with obedience and very rewarding therapy work.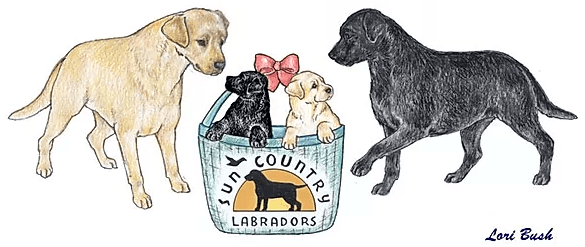 Certified Labradors

All Labradors are OFA certified – hips and elbows. Eyes are registered with CERF annually. When there is a litter, puppies are yellow and black. Sun Country screens potential puppy buyers very thoroughly and supports limited registration, always striving for excellence!
Pet owners trust us to look after the needs of their beloved companions. We are specialists committed to delivering the very highest of veterinary care and affection.